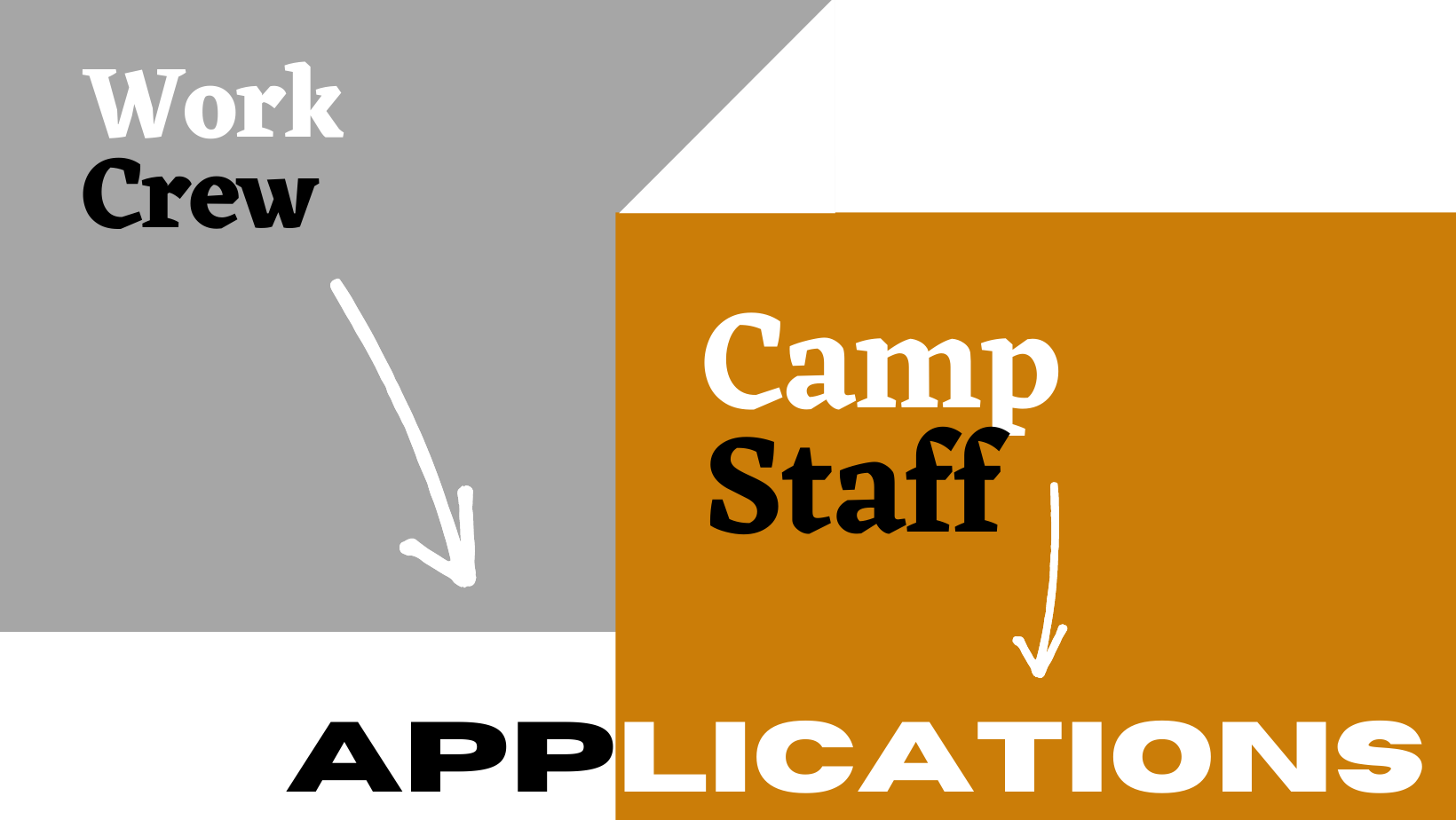 Work Crew Application
Work Crew is a great opportunity to make new friends, enjoy a different and rewarding camp experience, and learn what it means to serve at camp! Work crew is for ages 13-15 and takes place during our Teen, Junior 1 and Junior 2 camps! There are limited spots available for each week.
TEEN HAS LIMITED SPACE
JUNIOR ONE IS FULL
JUNIOR TWO IS FULL
Staff Application
We have the best staff! We are very thankful for how much our staff team shows their maturity and capability through serving the Lord in camp ministry! We are looking for staff that show love for God and others and who desire to share the truth of the gospel in a compassionate and loving way. If you desire to serve at camp this summer, you can register below!